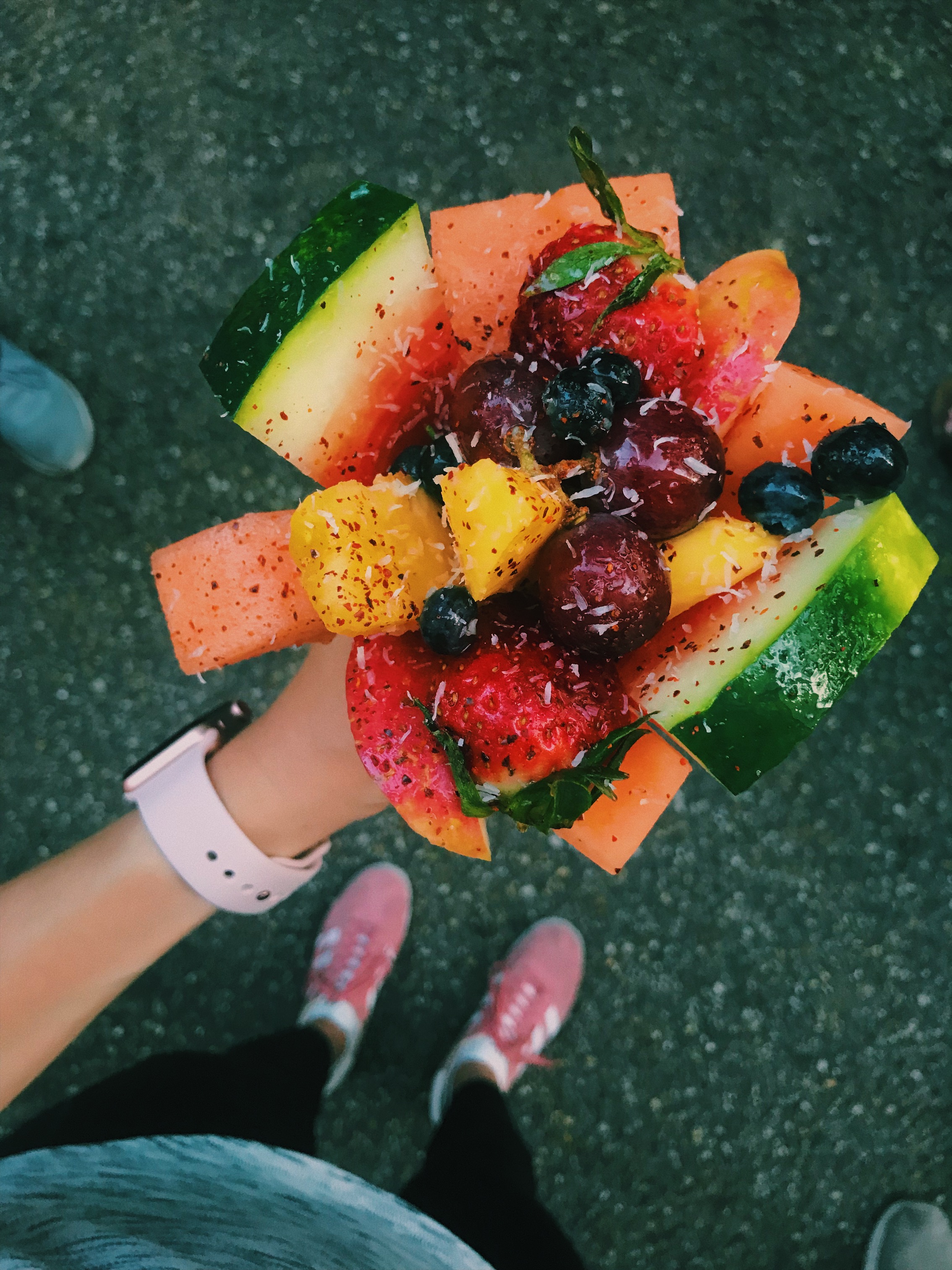 Have to say, I was really nervous about my first time going out to eat and finding vegan foods. We were going out to eat at a nice Italian restaurant with friends, I had no idea what I would be able to eat there that wasn't covered in cheese, and the last thing I wanted to do was to be judged for what I was eating or why. Well, guess what? No one even noticed what I was or was not eating. I ordered a soup to start, then had a salad (no cheese) and a side of broccoli for my entree. I had a great meal and no one cared or asked about what was "missing" from my plate.
I did however try out some vegan restaurants these past few weeks. Some vegan takes on different dishes have been absolutely delicious to try and gives me confidence in my future of choosing to make and create a variety of Vegan food options at home.
I live in New Orleans, where the two weekends of Jazz Fest are the reason why half of the locals live in a city that is below sea level and by all scientific standards should no longer be populated (the other half hates Jazz Fest). Jazz Fest is a total of 7 days filled with music, food, drinks and culture. Did I mention food? There are lines and lines of food vendors with everything from crawfish bread to a Cochon de lai Po Boy. Mouthwatering treats for all non-vegans. I brought a banana and peanut butter to hold me over if I got hungry after hours at the fest, crossing my fingers that I wouldn't break my month goal in its first weekend. I wound up making it all the way through the fest without eating a single animal based food item, I did, however, stop at a fruit truck inside and ate an entire cantaloupe myself... which lasted me until I got home and ate dinner at 9:30pm.
The most asked question I've gotten these past couple weeks is "but how do you get enough protein??". After a lot of research about diet, I already knew that vegans and non vegans all get more than enough protein in their daily intake, and it is simply a societal misconception that protein is the be-all end-all of health. In reality, protein is only supposed to make up about 10% of our daily calorie intake, and each person should consume about .36 grams of protein per pound of body weight. That said, when you change up your diet (even temporarily), it's not about what you aren't eating, it's about what you ARE eating. There is a preconceived notion that a lack of protein contributes to feeling "weak". When in reality, an accidental decrease in calorie intake is the real culprit of feeling "weak". Cutting out animal products does not mean you are cutting down on calorie intake. When you miss out on that piece of chicken to go along with a meal, you must replace it with more veggies, grains, nuts, legumes... etc. As long as you are eating enough food, you will get in all the nutrients you need on a vegan diet.
Overall, I feel as though this has been a really eye opening experience. I am happy to be vegan this month and look forward to a future of playing around with this diet.